Description
Do you like wildlife, do you like snowshoeing, do you love great views? Well, this is the ideal trip for you and fun for the whole family! This is our favorite trip to lead- a day of iconic wildlife, geological marvel and epic snowshoeing in a stunning location with expert guides!
Morning: Dawn Wildlife Safari
Start the day with a dawn wildlife tour with Guides of Jackson Hole. Explore wildlife from one
of our premier touring vehicles. Spend approximately 4-hours in one of the Nation's most
beautiful and undiscovered National Parks! Located just south of Yellowstone, Grand Teton is
sometimes forgotten, but in our opinion even more breathtaking. You will have opportunities to
see iconic wildlife such as bison, elk, moose, black bears, grizzly bears, eagles, and more.
Guided by our professional naturalists, the tour also includes the use of high quality Vortex
Optics (binoculars and spotting scopes), snacks, drinks, and lunch before headed out for a snowshoeing
adventure tailored to your ability and interests.
Afternoon: Snowshoe in Jackson Hole:
Next, we will meet up with our partners Teton Mountain Bike Tours at the trailhead, and go on
2-hour winter snowshoeing excursion! Teton Mountain Bike Tours will be offering Winter Guided Snowshoe Tours in Grand Teton National Park. Join us for a Fun Winter Snowshoe in the afternoon on the less traveled roads in the park and experience the incredible winter wonderland with awesome views of the snow- capped Teton Mountain Range and amazing winter wildlife. Includes: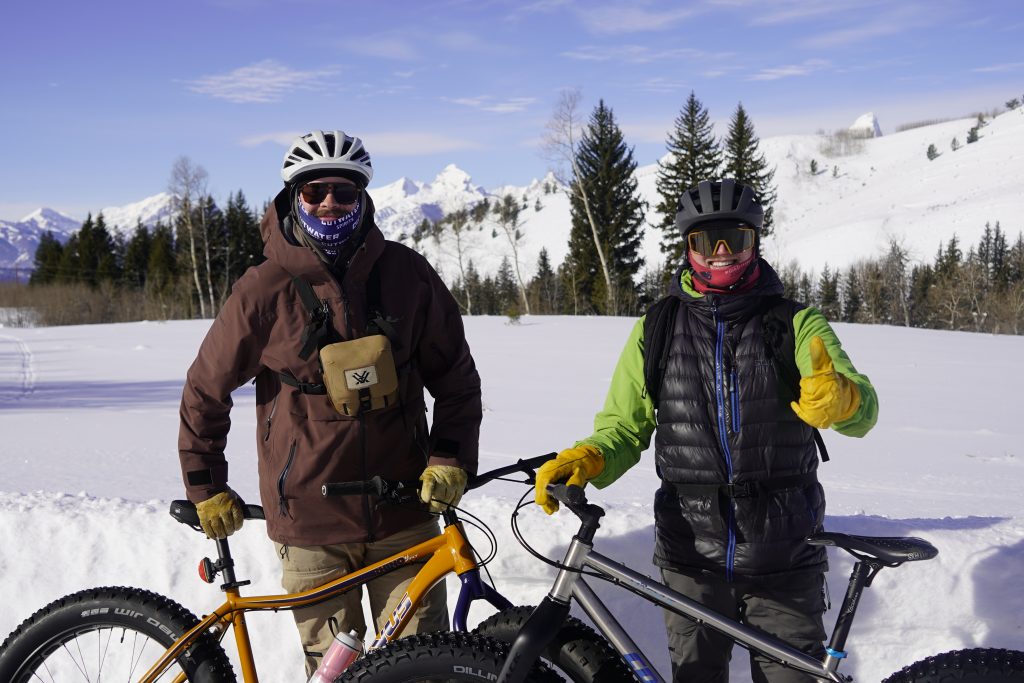 At the end of your 2-hour snowshoe Guides of Jackson Hole will return you to your
accommodations in Jackson Hole, concluding an awesome full day adventure in Jackson Hole!
Private (1-2ppl) – $1100
Private 3ppl – $1350
Private 4ppl $1600
Private 5ppl $1850
Private 6ppl $2100
***PLEASE CALL TO MAKE RESERVATIONS!  (307)-206-5277***