Book before 2/31/23 & apply promo code GOJH15 at checkout for 15% off any 2023 trip. Winter, Spring, Summer or Fall.
Call us at 307-206-5277 or email at Info@guidesofjacksonhole.com to learn more
TOURS Offered Year-round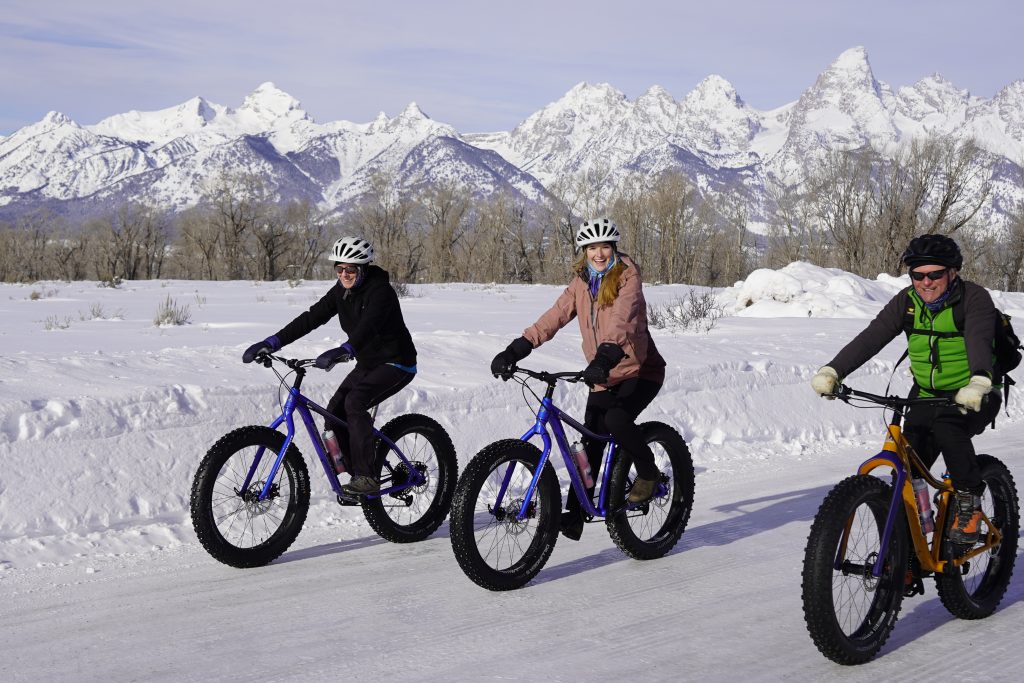 Jackson Hole Full Day Wildlife and Fat Bike Tour (Winter)
Do you like wildlife, do you like biking, do you love great views? Well, this is the ideal trip for
you and fun for the whole family! This is our favorite trip to lead- a day of iconic wildlife,
geological marvel and epic biking in a stunning location with expert guides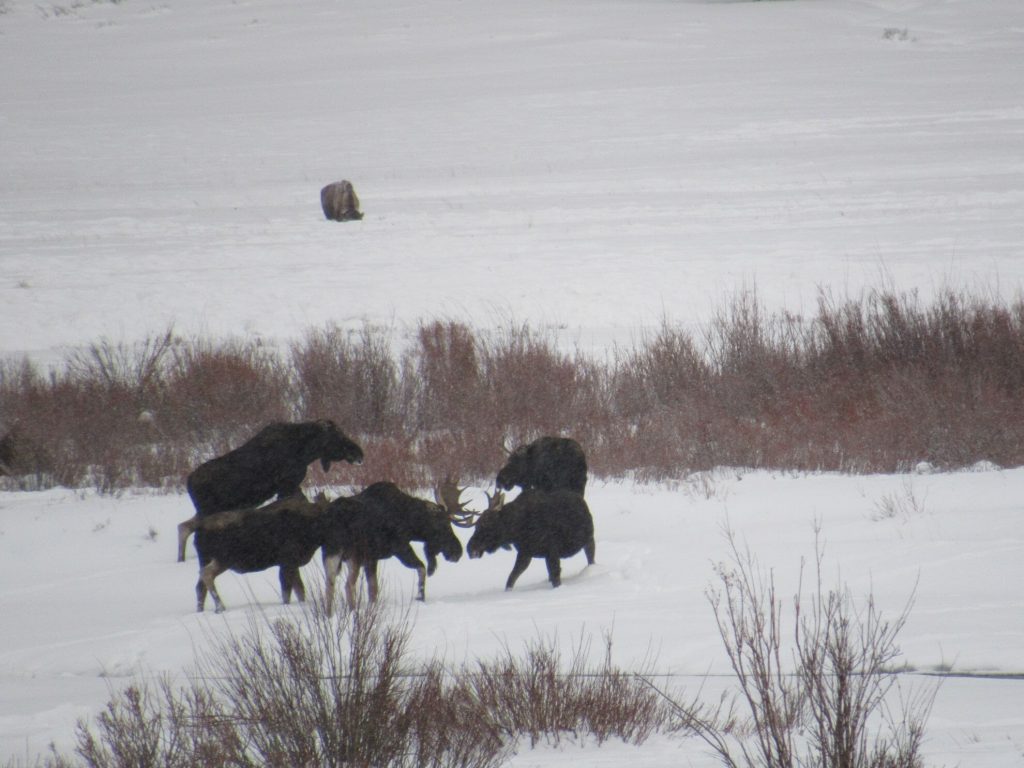 This 8-hour tour is fully customizable & can include a stop at the National Wildlife Art museum including snacks from the museum's cafe, Palette. Possible sightings from our luxury touring vehicles include elk, grizzly, pronghorn, black bear, moose, bison, & maybe even the elusive wolf.
The shorter version of the above tour, this 4-hour excursion packs all the highlights into either a morning or evening. Dawn & dusk are ideal for wildlife activity. Springtime in the Tetons is also a birder's paradise… Let us help you spot critters big & small with telescopes & binoculars provided by us (also drinks & snacks)!
Wild Wyoming- Bighorn Sheep & Petroglyphs
Been there, done that? Dubois, WY offers a real wild west experience for the person that's seen it all. The surrounding area of Dubois is home to the wintering location of the Rocky Mountain's largest Bighorn Sheep herd! Plus, perfectly preserved carvings from the ancient people's before the Shoshone Tribe. Pack in natural & human history in a full-day trip.
Wolves- a rare & elusive fixture of the American west. Yellowstone is one of the only places in the world where you can view wild wolves, and winter is the best time of year. Wolves in the winter are much more active during the day, and actively preying on large prey species such as elk, moose, and bison when there is snow.
Summer- Fall (May 15-Oct 15)
Yellowstone Custom Multi-Day Adventures
Yellowstone National Park's 22 million can be seen ranging from 2days/1night to week long excursions with GoJH. We work with each client to co-create an ideal experience based on your desires. From easy strolls to more strenuous excursions, we'll make this trip one to remember!
Yellowstone Highlights Tour – Lower Loop
Atop one of the world's largest supervolcanoes, Yellowstone offers rich natural and historical history. Join us for the lower loop highlights of Hayden Valley, the Lower Falls of the Grand Canyon of Yellowstone, Yellowstone Lake, and the Old Faithful. Wildlife sightings are likely and bound to impress new & returning visitors.
Yellowstone Hiking- Custom Active Adventure
Yellowstone's active landscape offers a wide array of topography to be explored; and, only 3% of the park is visible from the roadside! This 10-12 hour trip will get you views of both Grand Teton & Yellowstone National Parks. Join us and let our knowledgeable guides show off the hidden gems & little-known wildlife hotspots.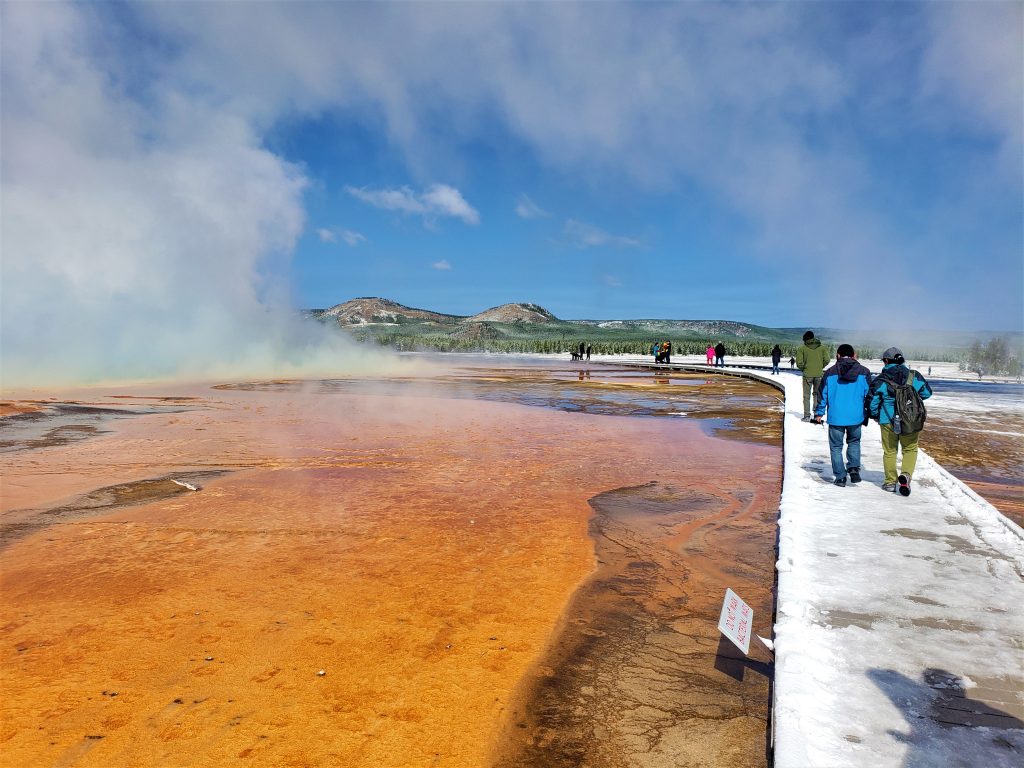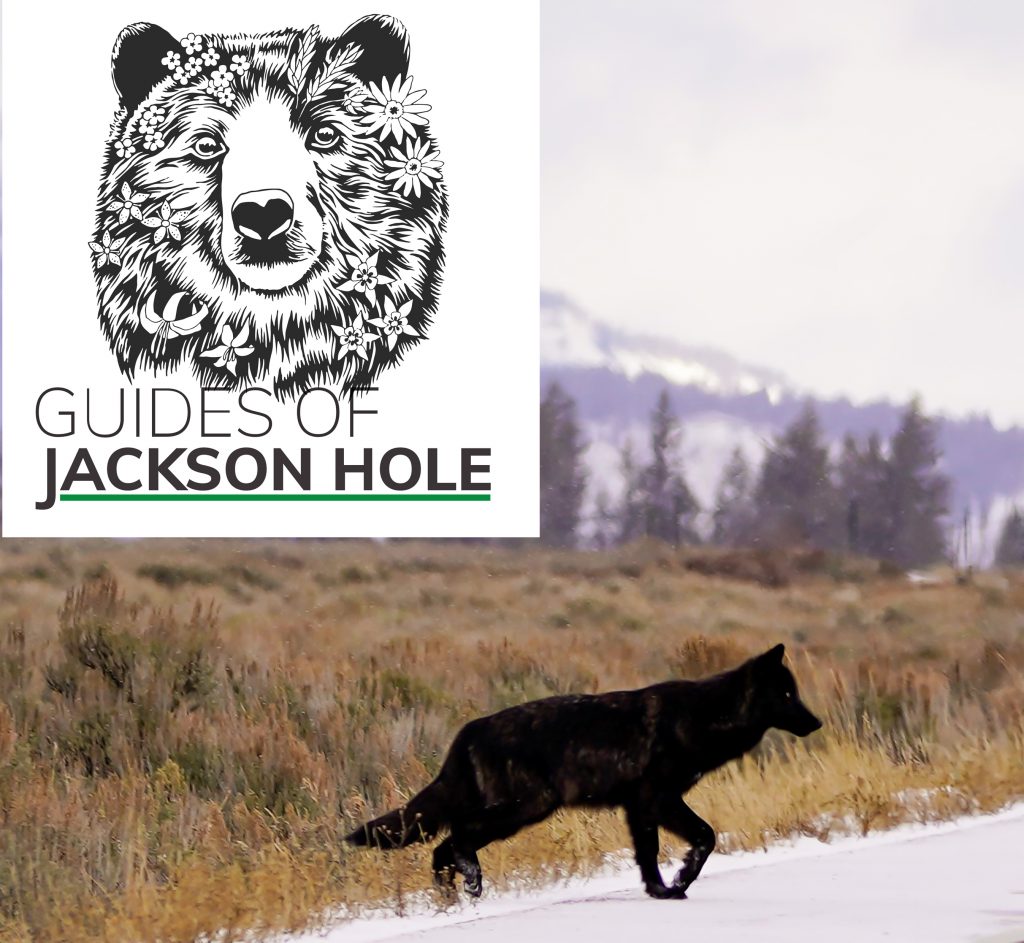 Post written by Avery Slusher
307.206.5277